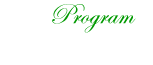 A Variety of Programs to Enjoy Orange Floral Farm
In addition to Japanese orange and lemon picking as the main program, Orange Floral Farm is planning to offer programs such as Farm Experience and Farm Rental for individual customer, in which you can grow fruits and crops and harvest on your own. And, some other programs such as Farm BBQ, Studio Cooking and Harvest Festival are available as one-day activities that you can enjoy within the farm. You can arrange this service to ensure it is available. Please feel free to contact us anytime with questions or concerns that you may have. For more information on each program, click on the following links in the program list.
Hope you enjoy our"orange and lemon with edible peel". Waxes such as soil fungicides, herbicides and the like, are not used. And, you can eat a whole including the peels without anxiety. Days are busy weeding and cultivating the land by hand to celebrate the harvest season.

Fresh meat, seafood and vegetables produced in Manazuru, catering from local shops will be barbeque materials.
Prepare it in a barbeque pit and enjoy the self-cooking on the farm.
You can arrange this service to ensure it is available.

We are eager to announce that vegetable and fruit farms will be for rent for everyone to enjoy farming with a refreshing breeze from the sea. Space is planned five blocks of 12 square meters to 15 square meters. We are also planning to offer services such as Agricultural courses, harvest festivals, and grass cutting for the people who cannot come every week. You can arrange this service to ensure it is available.

Opened is a cooking studio with organic citrus, vegetables from farm, and cooking ingredients which we adhere to serving food grown and raised locally in Manazuru. Several times a year we celebrate the harvest of fruits and vegetable. We sometimes invite famous chefs to the harvest festival, and special recipes given by the chefs will be tasted at the party.

Orange Floral Farm is popular with tutoring elementary and junior high students in the agricultural experience. They will learn about agriculture including the flow of cut grass up to the harvest in the farm. Mowing in the early summer and enjoying the fall harvest, they will experience and learn the importance of agriculture and food.

For customers who are unable to visit us, online shopping is available based on seasonal fruits and vegetables, and the amount of harvest.
We support gifting for your important people.