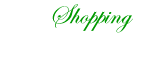 "Farm-to-Table" : Delivery of Freshly Picked Fruits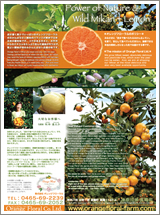 Orange Floral Farm adheres to the farm-to-table doctrine.
For customers who are unable to visit us, online shopping is available based on seasonal fruits and vegetables and the amount of harvest. We support gifting for your loved ones.
(Clicking the image on the left, you can see the enclosed pamphlet when we ship your order.)

How to Order
In Orange Floral Farm, seasonal harvests are available for sale at peak ripeness for a limited time only.
You can check which items are available for sale from the Item List below.
To send fresh fruits to our customers, we are always trying to ship them right after picked. However, we hope you understand that we may keep you waiting when the harvest delay is caused by weather and the like. We will get back to you to make sure of the shipping date. For details on payment method, shipping cost and gift wrap service,
please see the Statement based on the Act on Specified Commercial Transactions.
1. Order through Internet
*Open for 24 hours.
From the Item List below, select items you would like and add them to the online shopping cart to purchase.
Orange Floral Farm – Organic Lemon & Organic Mikan and other Organic Citrus
The shipping cost and the corresponding charges such as bank transfer fee or cash on delivery fee are added to the price of the items. The shipping cost varies depending on the delivery address. When two or more items are shipped to a same address, the basic shipping cost and 300 yen per item are required. For more information, please see the Shipping Cost. In addition, gift wrap service is available. These items are popular as year-end gifts, Christmas and birthday presents for important people. We hope you also like it.


* Clicking on the item image will show you a larger version of that image.